Single-cell RNA-seq of Cardiac Neural Crest Cell Derivatives
The migratory cardiac neural crest cells (CNCCs) greatly contribute to the cardiovascular development. A thorough understanding of the cell lineages, transcriptomic states and regulatory networks of the CNCC derivatives during normal development is essential for deciphering the pathogenesis of those CNCC-associated congenital anomalies. However, the transcriptomic landscape of the CNCC derivatives during development have not yet been examined at single-cell resolution.
We performed single-cell transcriptomic sequencing of 34,131 CNCC-derived cells in mouse hearts from eight developmental stages between E10.5 and P7. Our study represents the first systematic interrogation of the transcriptional landscape of the CNCC derivatives during cardiac development at single-cell resolution. Our study provides novel insights into the cell lineages, molecular signature, developmental chronology and state change dynamics of the CNCC derivatives during embryonic and neonatal development. Our dataset constitutes a valuable resource facilitating future efforts in exploring the role of CNCC derivatives played in development and disease.
Fuwai Hospital
Founded in 1956, Fuwai Hospital which belongs to the Chinese Academy of Medical Sciences (referred as "Fuwai Hospital") is a national triple A, first-class hospital specializing in cardiovascular diseases. It is also theNational Center for Cardiovascular Diseases, State Key Laboratory of Cardiovascular Disease, and National Clinical Research Center of Cardiovascular Diseases.It is well known internationally for treatment of all kinds of complex, difficult, and severe cardiovascular diseases, and has become the world's largest cardiovascular center, as well as a national center for clinical healthcare, medical research, disease prevention and education.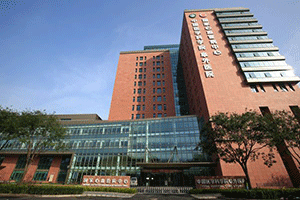 Contact Us

Xuanyu Liu
Bioinformatics,
Molecular genetics, Machine learning,
Understanding development and disease with single-cell approaches
swissox2017@sina.com

Wen Chen
Molecular Genetics,
Next-Generation Sequencing,
Understanding development and disease with single-cell approaches
chen-cheery@foxmail.com

Wenke Li
Bioinformatics,
Algorithm, Software,
Artificial Intelligence
Database, Web Development, Data Visualization
wk1lian@126.com
Copyright Ⓒ 2019 FWgenetics.org All Rights Conserved.